Another HOT day to ride to Devil's Tower, a popular place this past Monday. We waited in line to enter the park, inching the bikes along on the hot asphalt, cooking our legs.
Once inside and parked, from the visitor center, several fellow tourists had their cameras focused on two climbers.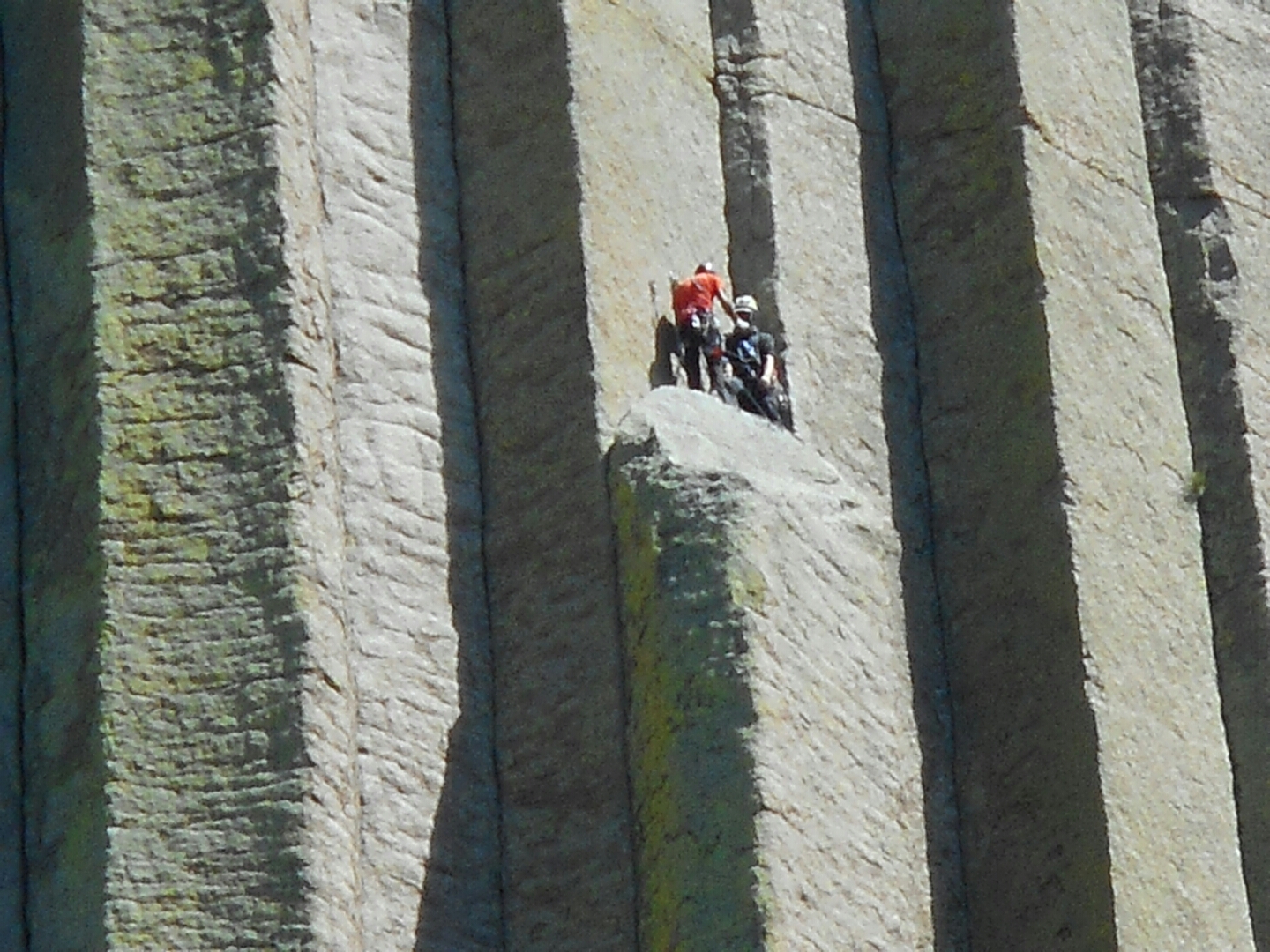 We made our way up the path, and had our photo taken by a passerby.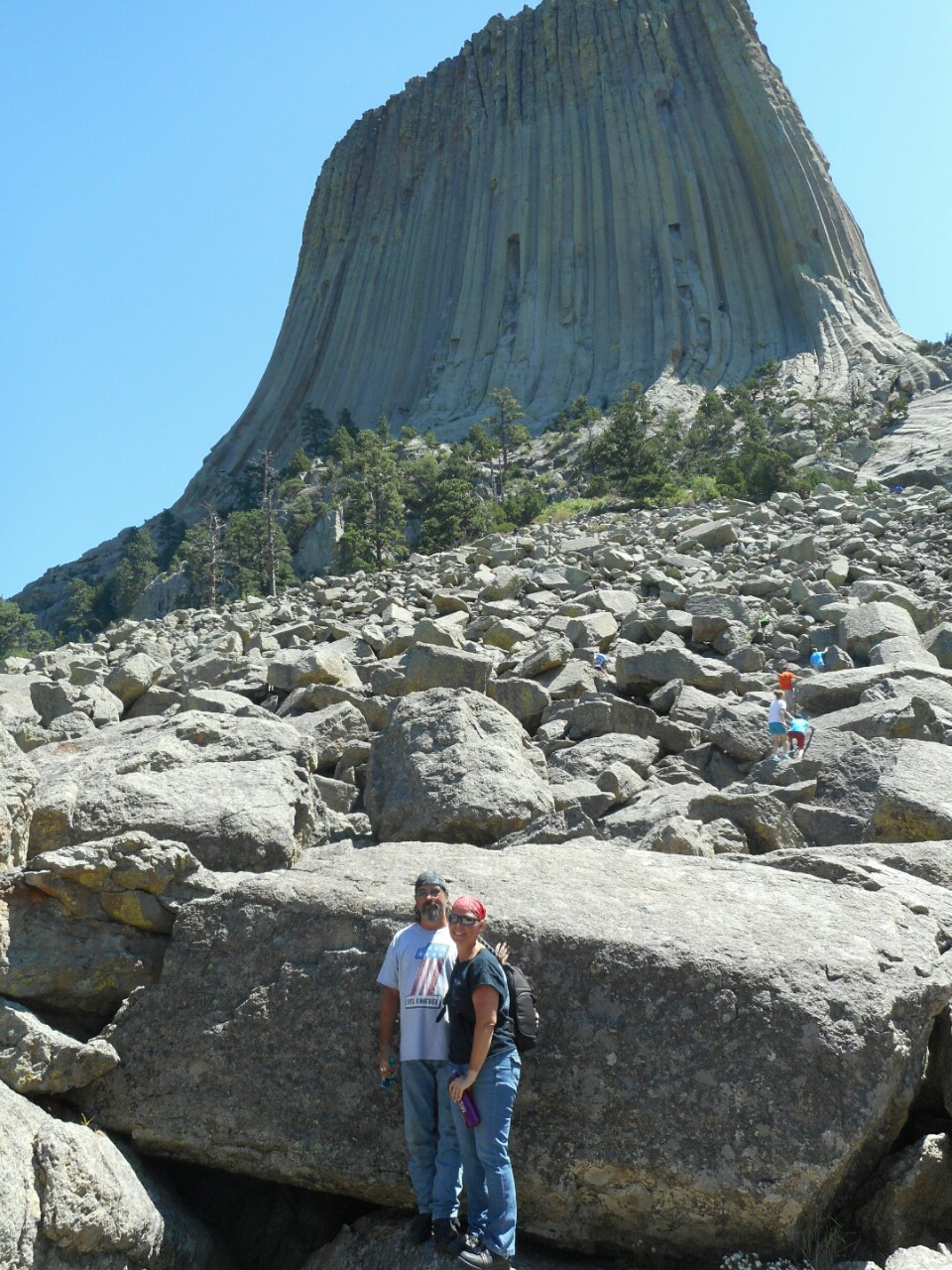 From Devil's Tower, our next stop was the Stoneville Saloon, in Alzada, Montana.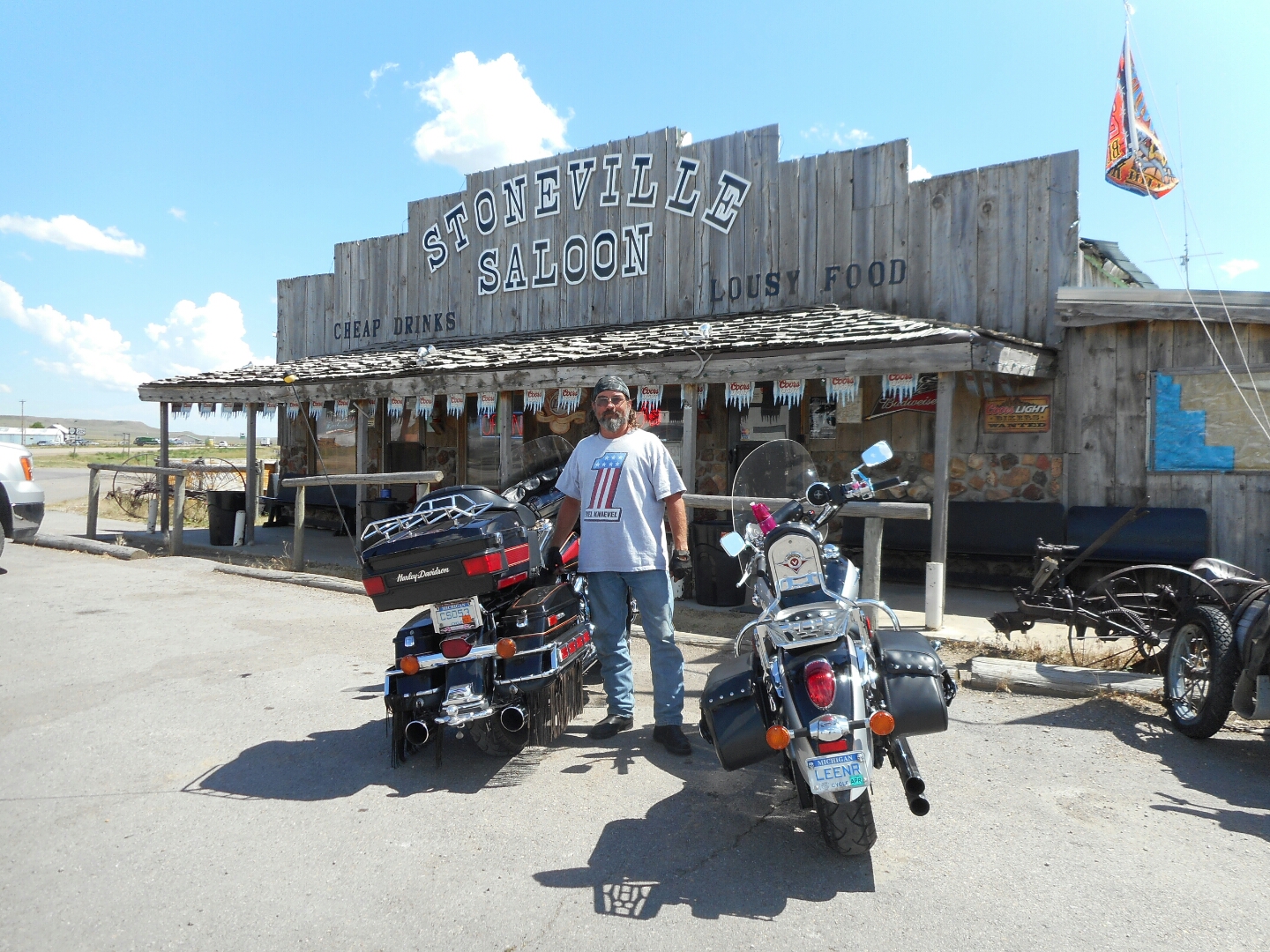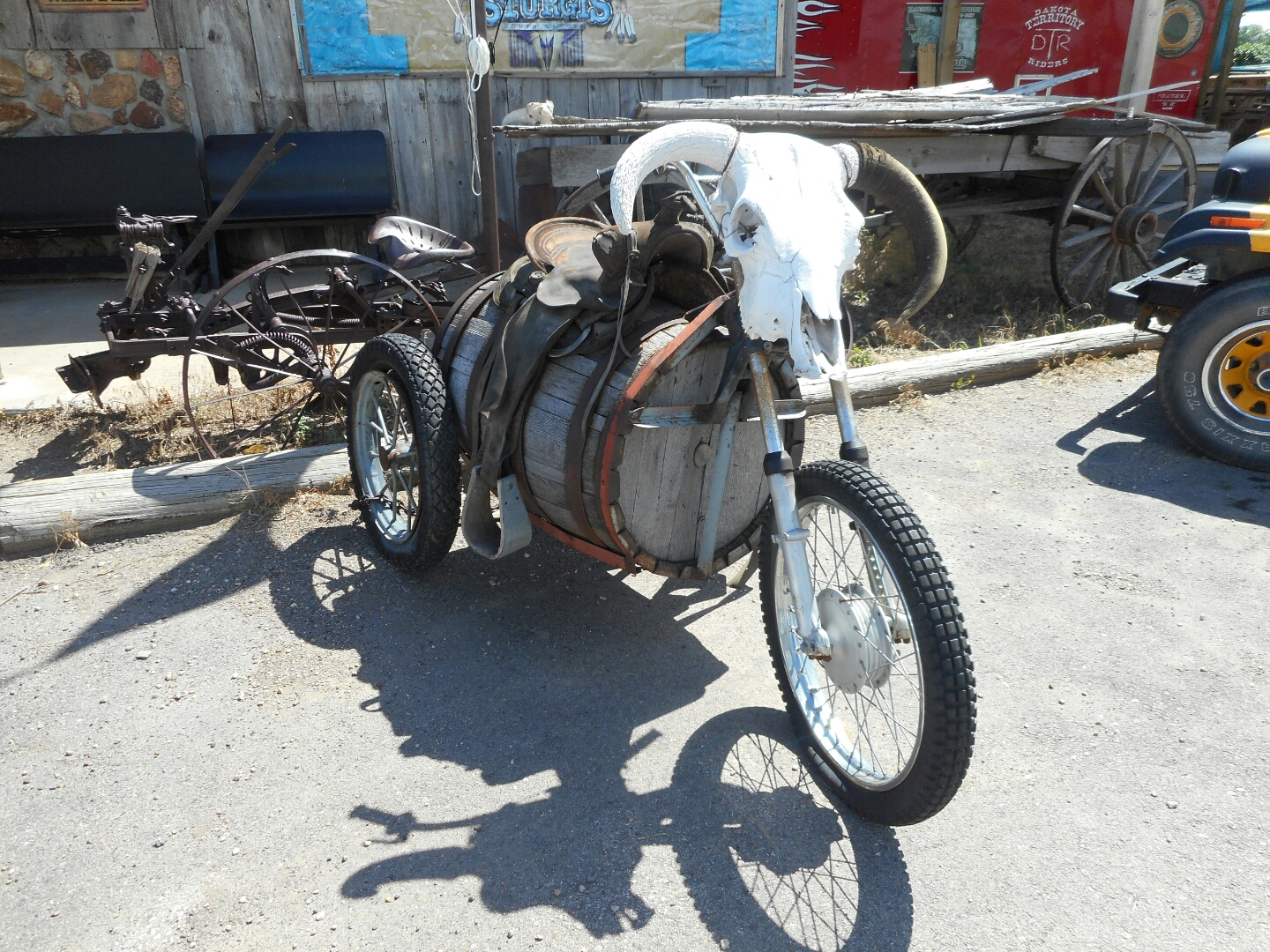 A good friend of mine founded the Dakota Territory Riders and they've been busting their humps to get ready for the 75th Sturgis Rally.. More to come on this exciting venture!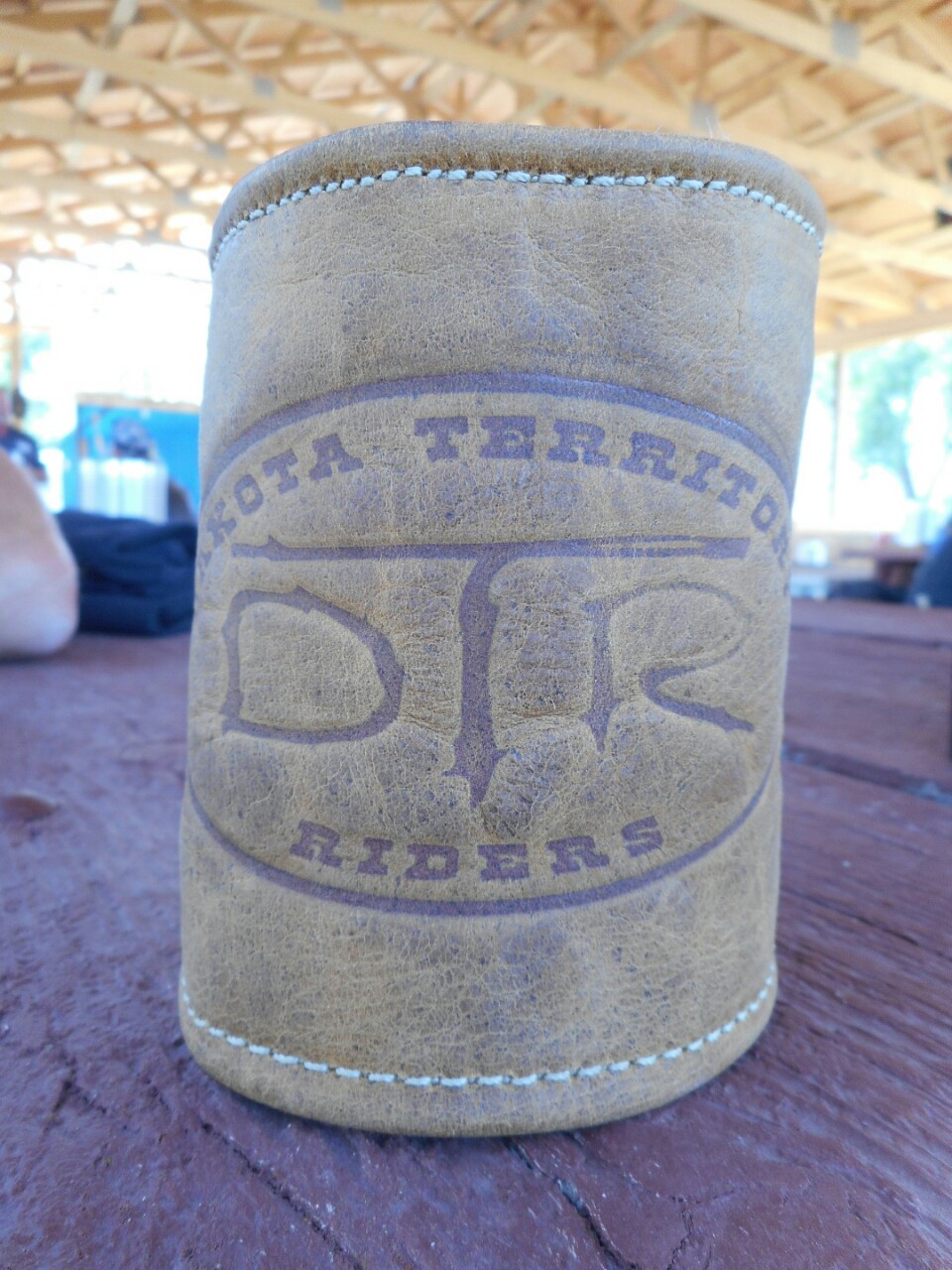 We hung out for a while, helping set up in their beer garden, and decided to make tracks before another storm hit. Again, we'd get lucky and make it to camp with 10 minutes to spare. This was the storm that dumped so much hail on Custer it looked like winter!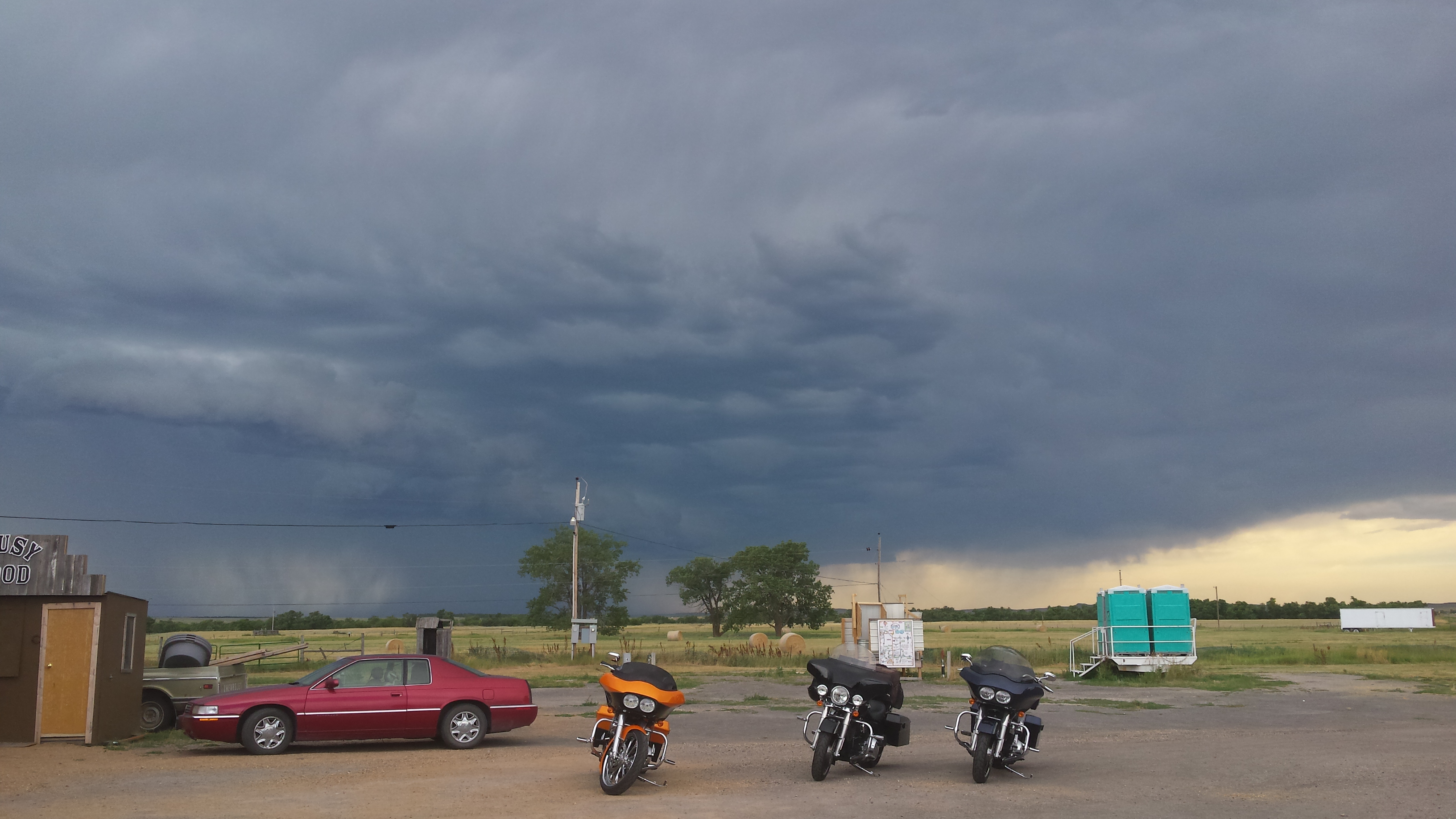 Next stop, Bear Butte and the Full Throttle!
Posted from WordPress for Android