I love office field trips!  Friday afternoon as a team outing activity, my co-workers and I spent several hours at the Outdoor Adventure Center, near the Detroit River, a newly opened indoor DNR attraction, bringing the "up north" experience to downtown.
Once inside, we explored the three levels of the newly renovated brick structure, which was formerly the Globe Building, a wholesale machinery company.  I soon learned that prior to that, the building also housed the Detroit Shipbuilding Company, from the early 1899 to 1929.
Wait, what???
Being the boat nerd that I am, one of the first exhibits I came to immediately caught and held my attention.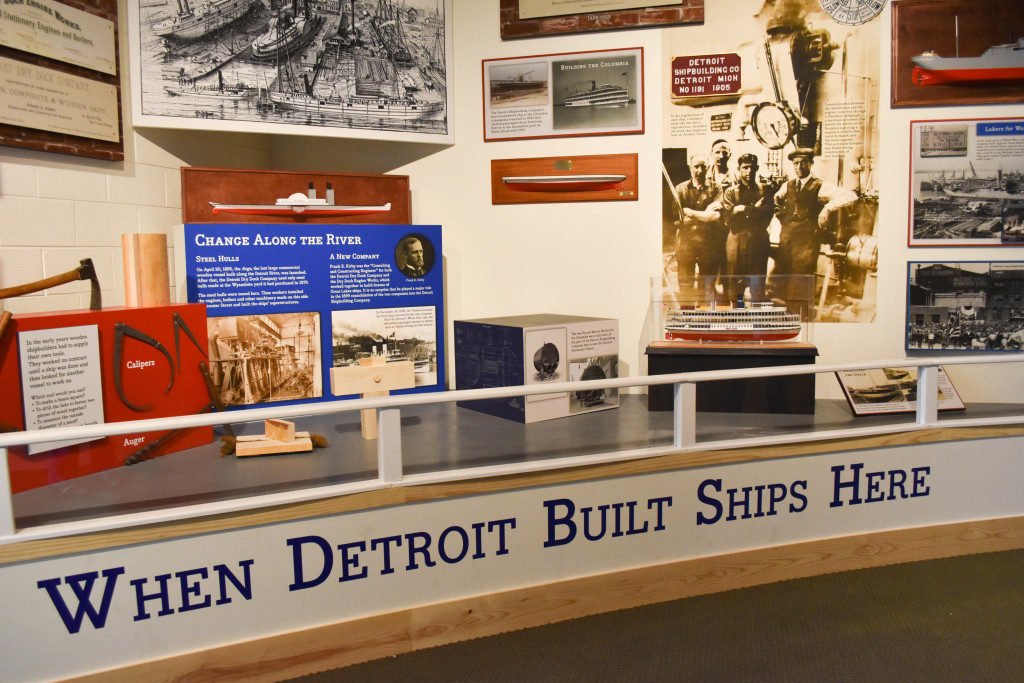 Wow. This particular illustration fascinated me. When Titanic was discovered on September 1, 1985, it was one of her boilers that was picked up by the underwater cameras of the Knorr, an oceanographic research ship. I looked it up in one of my books upon returning home, to find the boiler design pretty much identical. These two below are the boilers of the Boblo boat Colombia, whereas Titanic had six.
Not only were the Colombia's boilers built here, the shipyard produced the Colombia itself!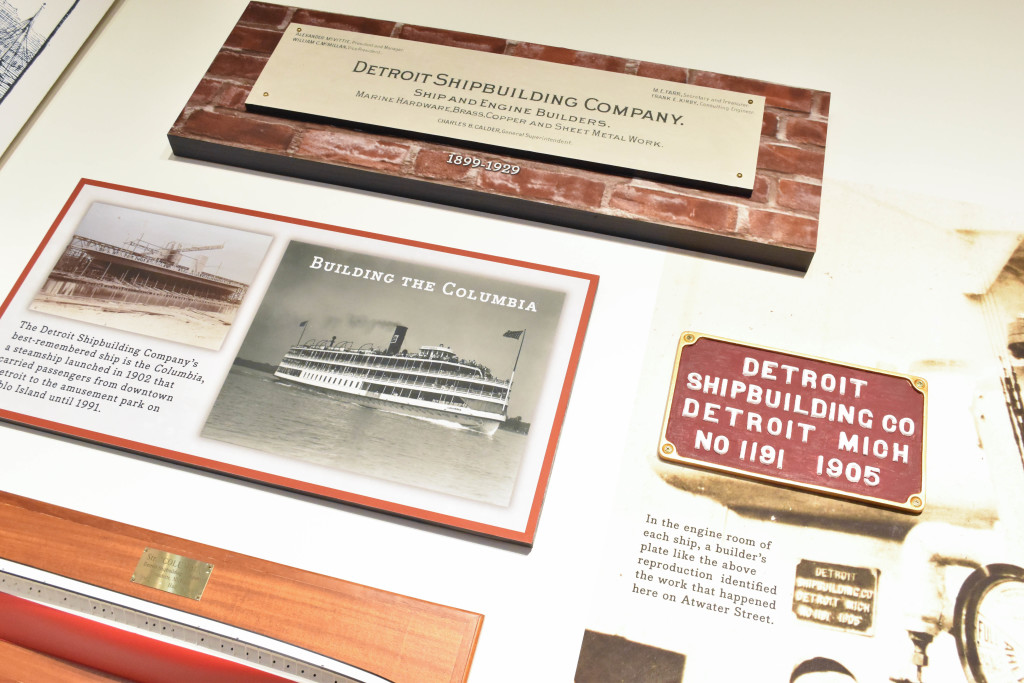 I pulled myself away to join my co-workers in exploring the rest of the attraction.  Very, very cool place to spend a rainy day!
I expected something fun, interesting, new and exciting from today's excursion, and it was all of this. As I walked through the building and saw kids hopping across stones in the creek, playing on the bunks in a yurt and crawling in and out of tents at a staged campsite scene, I realized this might be the closest some of them had to an outdoor adventure. The purpose of this place is to bring "up north" downtown, and it definitely does.
I was blessed with a family where camping, boating and fishing were a summertime norm, and often times traveling out of state.  My love for camping and travel has only grown over the years, and I really enjoyed seeing what has been created to keep that "campfire" burning.