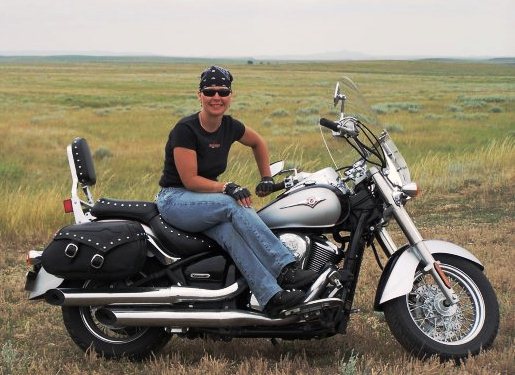 My name is Kathleen Howell and my passions are photography, writing, motorcycles, snowmobiles, and sharing our adventures with others. I am head over heels in love with my 2007 Kawasaki Vulcan and I live for picking a direction and exploring the back roads with my camera. Aside from photography, my love is for anything motorsports related, including our  vintage Kawasaki Invader snowmobiles.
By day I am a Busines Analyst contractor at Blue Cross Blue Shield of Michigan.  I love to share knowledge and am a stickler (nazi) for having things documented.  I have found joy in the freedom to shift from technical to creative, and back.  Life is great.
Feel free to visit my photo gallery! All prints are available for sale if you see something you like. And if you or someone you know has a need for documentation, browse my resume and let's talk.
Check back often, shoot me a note and introduce yourself.   I'd love to hear where you've been.